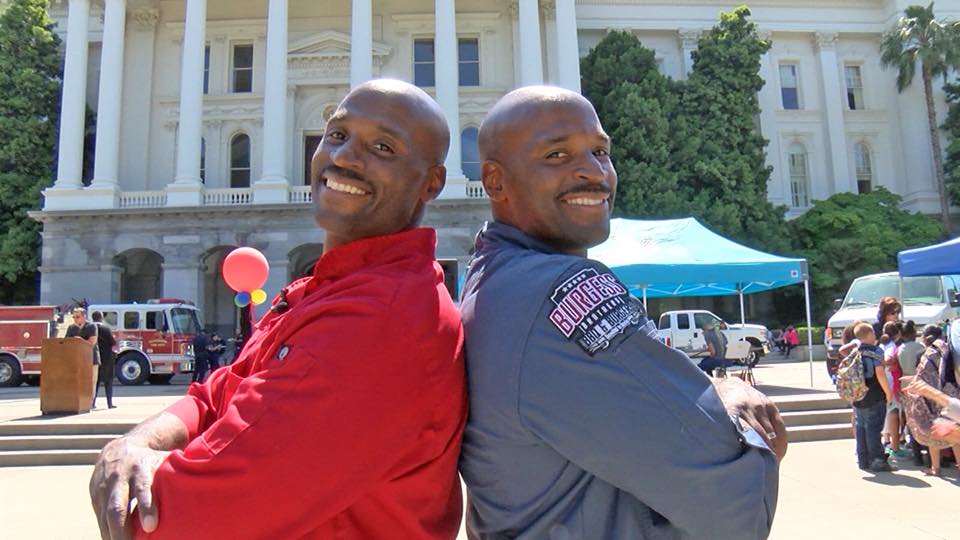 Order Meals To-Go Lunch/Dinner
Burgess Brothers & Avengers Hospitality
Avengers at your service:
We provide quality heat and serve packaged meals for the men and women that serve.  Our meals are made fresh and contain no preservatives therefore numbers are limited to pre-orders and taking care of those that serve and need it most.  Hot meals will for pick up or delivery service are available one day per week.  Coordinated pick up from our location and partnership with Sutter Health Park home of the Sacramento River Cats can be arranged.  Order totaling $50 or more can will be delivered to Fire Stations, Hospital Staff, Dispatchers and homes of citizens within Yolo, & Sacramento counties .  There are not order minimums for pick up services.
Pick Up: Orders can be placed and picked up at Sutter Health park from 11:30 to 1:00 pm!  Our staff will call to coordinate your pick up time, to ensure there is no wait, we are practicing social distancing  and you do not have to get out of your vehicle.  Pick Up Location will be on the 5th street side near the loading doc entrance of Sutter Health Park.
Burgess Brother's Jonathan (Fire) Matthew (Law)- with a heart for public service and talent in the food service, have called on the Avengers Hospitality to serve you! Families, senior citizens, and public service professionals deserve affordable, quality, prepared meals that can be heated and served!
 

The Burgess Brothers,

 

Sacramento River Cats

 

and

 

Food Jets

 

have activated Avengers Hospitality at

 

Sutter Health Park.  The trio along with others will work to prepare and deliver meals for senior citizens and families of those who serve and are working 24-7 to battle COVID-19.